Meet Dr. Anton Pyatetsky, DC
Dr. Anton Pyatetsky, DC is a local member of the community, residing here in Hermitage, Pennsylvania. Dr. Pyatetsky grew up in Hermitage and has significant ties to the local community. Doctor Anton was destined to be in the health profession since being a little boy sitting in local chiropractic offices observing his father helping patients.
Dr. Pyatetsky was on the path to an osteopathic education when his fire for chiropractic was reignited while witnessing the success it had in treating his own family including his wife and two children. After moving to Spartanburg, SC and completing his Doctorate in Chiropractic as well as Chiropractic Radiology, Dr. Anton Pyatetsky decided on Hermitage, PA so he could continue his father's (Igor Pyatetsky's) legacy of helping those in pain.
Dr. Pyatetsky's brand new state of the art office is convenient for local residents and is located directly across the street from D'onofrios Food Center on Rt.18  (get directions)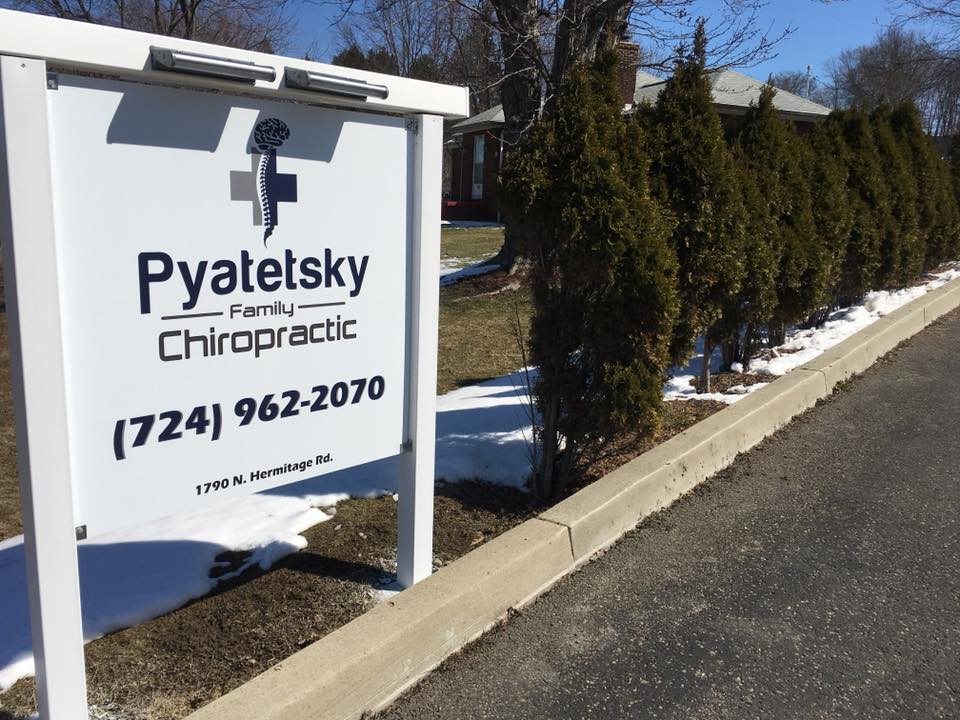 Dr. Pyatetsky is very knowledgeable and kind. A few minutes looking at my x rays he immediately identified my previously diagnosed conditions along with additional unknown problems in my neck. His state of the art machines are unrivaled in town and his office is very clean and neat. I'm happy it's a brand new office considering I'll be back several times! Visiting Dr. Pyatetsky was truly an uplifting and positive experience! I'd highly recommend scheduling an appointment now.
Dr. Pyatetsky is a true professional. He excels in what he does, while also providing the personal care that you desire. The results you get will speak for themselves because this is a Doctor that will always be on your side and help your body function the way it's supposed to.
Dr. Payatetsky is a skilled professional and I cannot say enough good things about the care he provides. Your spine is definitely is amazing hands.
- Jeremy Chada
Great doc, so thankful for his service! He's going to have a huge impact on his community.
- Billy Stetzel
This doctor is amazing! Very knowledgeable, he explains things thoroughly and honestly. He got me in yesterday when I REALLY needed to be seen. A great doctor and personable. I'd recommend him! oh, my neck and back are feeling better and my friends commented on my posture looking great!
- Mary Rudge
Dr. Anton Pyatetsky is a principled chiropractor focusing on compassion and integrity to allow his patients the freedom to live life on their own terms.
During Dr. Pyatetsky's rigorous education and internship, he gained a broad range of knowledge in some of the latest and most effective treatment options available today.
Dr. Pyatetsky integrates a unique approach to his patients' care utilizing a variety of techniques from Diversified, TRT, Upper Cervical, Gonstead, Activator, Thompson, Webster, Functional Neurology, Pierce-Stillwagon, Palmer, HIO, and FAKTR.
Dr. Pyatetsky's unique approach provides our local community an experience like no other. Anton Pyatetsky, DC focuses on his patients and makes sure he spends ample time with them to ensure his patients do not leave the office without fully understanding every step of their care.
Dr. Anton Pyatetsky, DC currently holds both a Chiropractic and Adjunctive Therapies license in the State of Pennsylvania.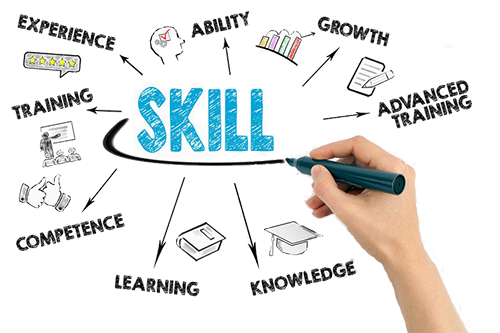 Delivering better pain relief and lasting results!